THIS ITEM IS NO LONGER AVAILABLE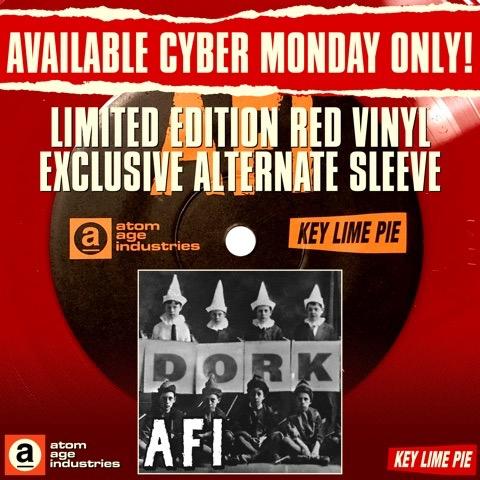 NOTE: AFI does NOT support the sales of this reissue.
Atom Age Industries have a limited edition Red Vinyl version of AFI's first release, "Dork". This is a reissue between Key Lime Pie records and Atom Age Industries. For the hardcore collectors, you may be interested… however, you may not.
Regardless, here's a link (they are $20) and probably won't be available much longer.
@Snobgrass @insectpins @dnlkdwll @4ibanez @LordOfTheLeftHand