Hey all, I'm selling a few things from my personal AFI collection! Love these, but I've since collected full sets for both doll and figures I no longer need these singular randoms I had first. All were displayed (figures both in/out of the box) once upon a time but have been in storage for a year/+…
Cinderblock Articia doll ( NO SNAKE)

SEG Toys Art & Articia vinyl figures (boxes are pretty beat up on edges and along the openings but the figures themselves are pristine and have all the parts).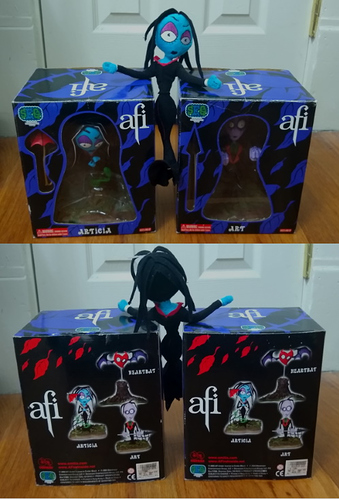 Looking to sell or trade these. Interested most in "misc merch" like pendants, pins, rings, flags, but will look at everything.
Thanks!