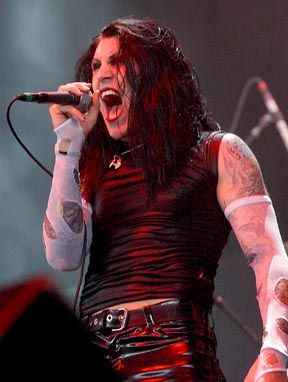 032c.com is a magazine and apparel brand based out of Berlin-Kreuzberg. They've recently written a piece that features the "Surprisingly slick art direction" of the hardcore punk rock world. In this feature, Davey Havok is mentioned, check out the article piece below:
AFI: Davey Havok's Manicured Goth-Punk Image
In the 2000 music video for "The Days of the Phoenix" from AFI's breakout album The Art of Drowning, front-man Davey Havok jumps and gyrates while wearing a black latex top and pants. He's a sexed-up Glenn Danzig and a more confident Robert Smith. At a time when popular punk music was mostly masculine or goofy, Havok rarely strayed from a uniform of skin-tight clothes, eyeshadow, nail polish, and lipstick. He oozed a new type of… continue reading!