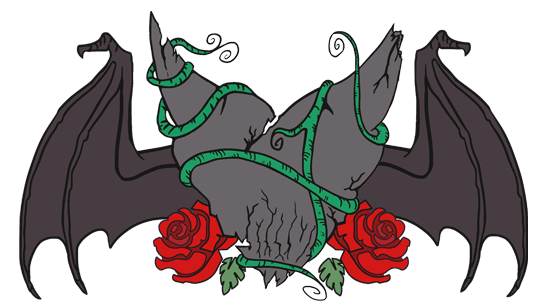 Hello there & Welcome!
Allow me to introduce ourselves to you in case you've stumbled upon these forums wondering what they are, where they came from, etc.
Simply put; we're new AFI forums. Created in June, 2017 by myself. I have been an AFI addict since 2000 and a DF member since the beginning. Upon returning from real-life and back into the online world of AFI… I discovered that the official forums were no longer, so I created these.
The image above was created for these forums. It is a directly inspired from the original Despair Faction logo from 2001. I had an artist, who I know locally, design the logo based off of the original design, but with adding "age" to it. I ended up having my artist, Alexandra create a "skull-heart". The wrapping vine is to reflect the age (going on 17 years!) of the Despair Faction.
We have forums in the likes of the original boards in hopes of making this place "like home". With that said, we also have a forum dedicated to the DF:
https://www.despairfaction.club/c/despair-faction
So… welcome! If you're new to these forums, please sign up, create a thread introducing yourself and tell your fellow DF friends about us!

Staff Members for our forums include: @_tonibell @sayasha @Blag @Nick210 @insectpins and myself @STORMS