While no pictures of an actual set list have appeared online to my knowledge yet, Setlist.fm has updated with an impressive 16-song set list including "This Time Imperfect". Their set list was heavy with 5 tracks from "Sing the Sorrow", tied with 3 from "Blood Album" and 3 from "Art of Drowning". Check it out below.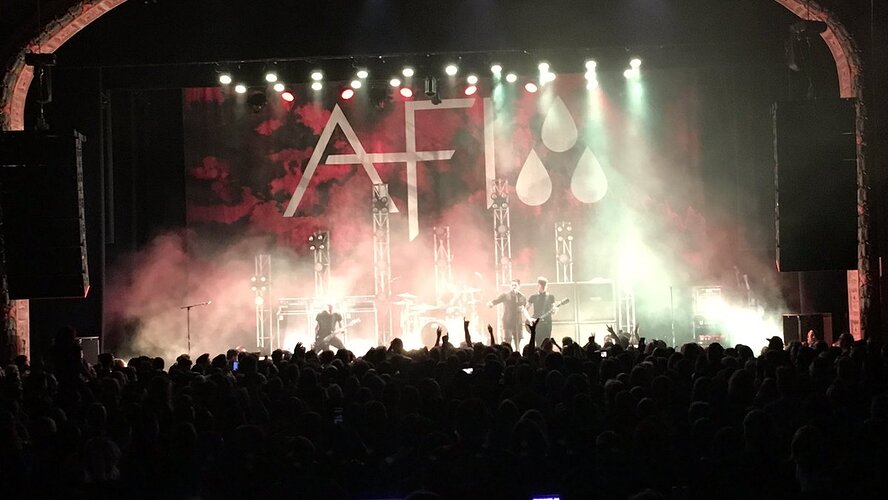 Photo credit: @trolleyLAMB
NOTE: Directly below is the set list order of songs as per AFINewsHQ. Below THAT is the set list order of songs via Setlist.fm. Once, an actual photo of a set list appears or we get other confirmation of which list is the most accurate, we will update.
Girl's Not Grey
17 Crimes
This Celluloid Dream
So Beneath You
Paper Airplanes
Love Like Winter
Beautiful Thieves
He Who Laughs Last
Feed From The Floor
The Despair Factor
Ever and a Day
Days of the Phoenix
Snow Cats
I Hope You Suffer
Silver and Cold
This Time Imperfect
Miss Murder
SETLIST.FM SOURCED SET LIST
Girl's Not Grey (Sing the Sorrow)
17 Crimes (Burials)
Beautiful Thieves (Crash Love)
This Celluloid Dream (Sing the Sorrow)
Paper Airplanes (Sing the Sorrow)
So Beneath You (Blood Album)
The Despair Factor (Art of Drowning)
Morningstar (Art of Drowning)
The Days of the Phoenix (Art of Drowning)
Snow Cats (Blood Album)
Love Like Winter (Decemberunderground)
Feed From the Floor (Blood Album)
Silver and Cold (Sing the Sorrow)
I Hope You Suffer (Burials)
This Time Imperfect (Sing the Sorrow)
Miss Murder (Decemberunderground)
5 x songs played: Sing the Sorrow
2 x songs played: Burials
1 x songs played: Crash Love
3 x songs played: Blood Album
3 x songs played: Art of Drowning
2 x songs played: Decemberunderground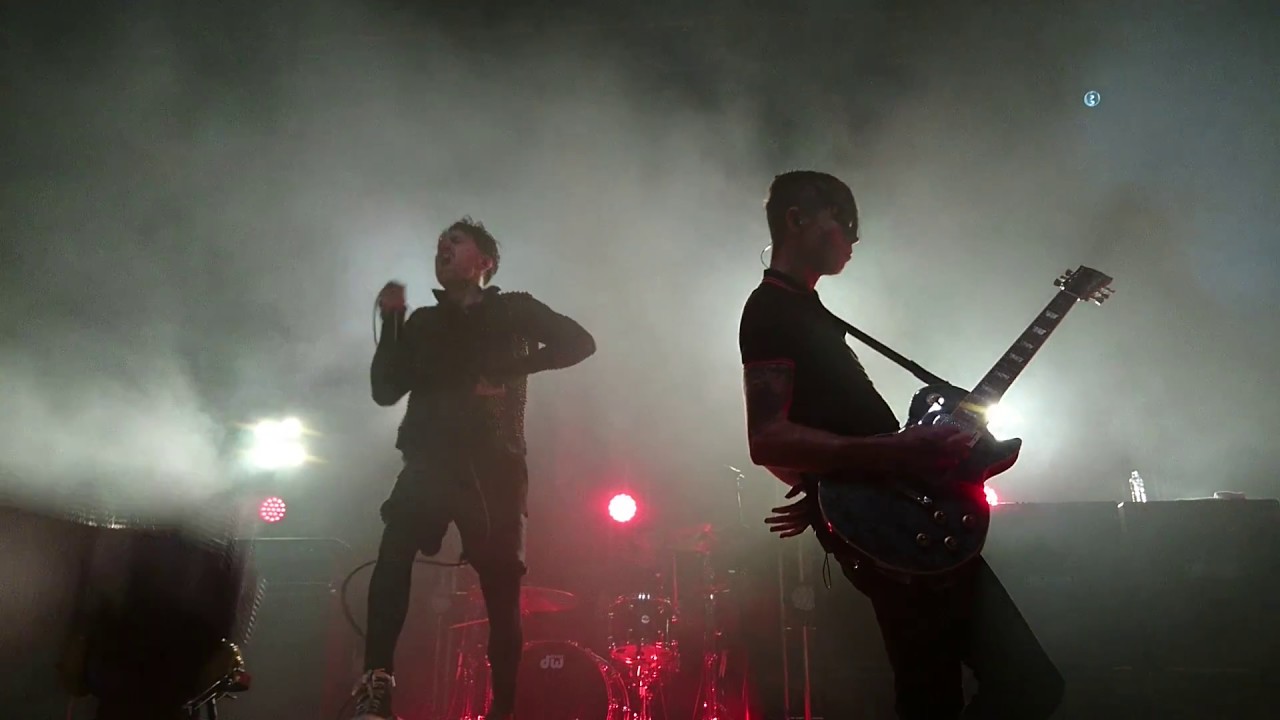 Credit: https://twitter.com/_Just_Bad/status/906917472187678720
Set List credit: SetList.fm