Can we just take a moment to acknowledge this insane setlist. First off no Girls not grey (and only Miss murder as a big commercial song). Normally I hate covers in sets, however I'm not even annoyed with it this time. Only thing I wish is that I was there for it!
Admin Edit: Album breakdown below!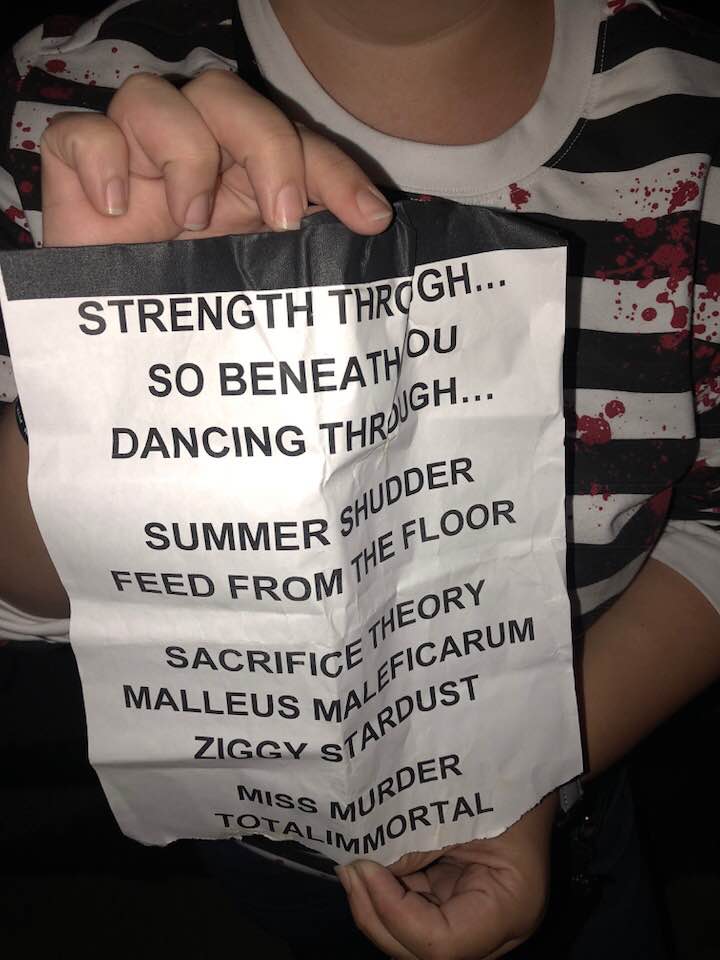 Thanks to @Cher_I_Despair via Facebook
Strength Through Wounding (Black Sails in the Sunset)
So Beneath You (Blood)
Dancing Through Sunday (Sing the Sorrow)
Summer Shudder (Decemberunderground)
Feed From the Floor (Blood)
Sacrifice Theory (The Art of Drowning)
Malleus Maleficarum (Black Sails in the Sunset)
Ziggy Stardust (David Bowie cover)
Miss Murder (Deceumberunderground)
Totalimmortal (All Hallows EP)
Videos via Facebook
Malleus thanks to @Hammonds !

Ziggy Stardust thanks to Sky Blaqk!

Totalimmortal captured by @Hammonds !