Writeup incoming.
Thanks to @Cher_I_Despair again for this one.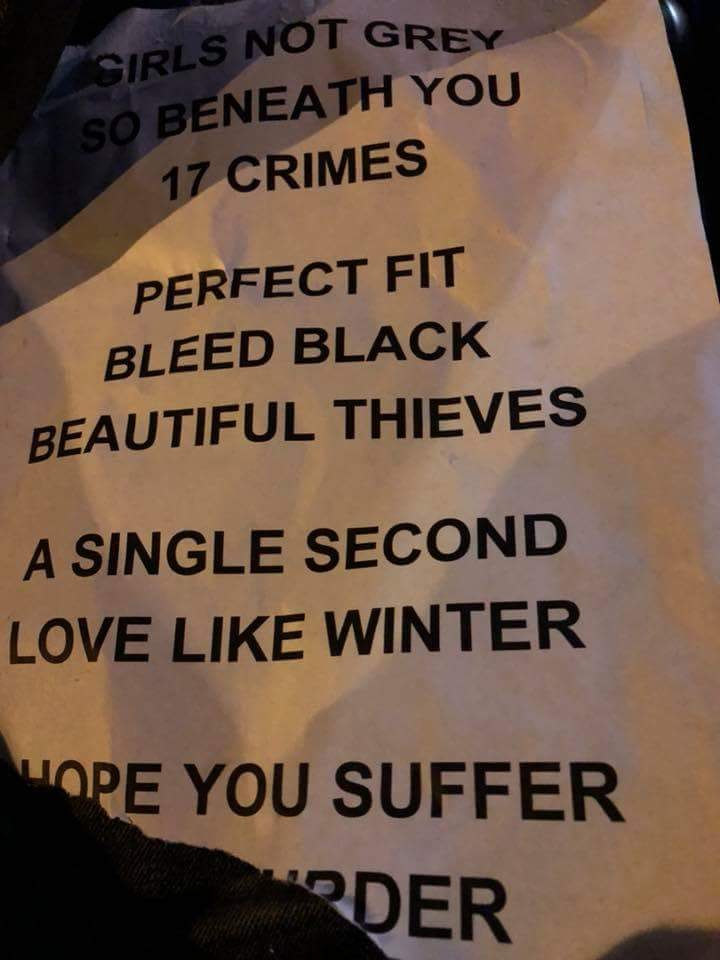 Totally bummed there's no This Celluloid Dream nor Paper Airplanes nor Snow Cats. So bummed.
@Cher_I_Despair, I think I've asked before,but I didn't get your answer. Do they come to meet the fans after their set, or after Rise Against's? I can't leave after AFIs because my brother is a RA fan and it would be very lame to leave him alone, even to meet AFI.
Davey did meet a handful of us quick and signed my 5 vinyls I had and the setlist from tonight.
Wow, very nice… when did that happen? Right after their set?
About 40 mins after while rise was still playing but have our man fritch to thank though pretty sure he organized it and set it up for us.
@Cher_I_Despair Thanks for the info. It really saddens me but I will not leave my brother alone during the RA set. I hope they come after the RA set this time. Jacob, have they come out after the Rise Against set before?
Fitch just took a Pic of my shirt
So awesome!!! Also nice to put a face to your name @pablo !
Yo, how are you doing this??? Are you backstage? Lmao. I'm jealous…

Dude I was right by the tour buses. Adam passed by but security kicked me off before I could reach him. I just met @Cher_I_Despair! I also wanna meet Davey haha
That is sick. Anyone comment on your amazing shirt?

Jade Hunter and Adam did. I couldn't take a photo with Adam as he was in a rush
@Pablo get to the buses i messaged hunter they will be out tonight
Nevermind you got your haul it looks like lol
WOOOOOOOOOWWW… jealousy reigns! You guys meeting up with all of them?
Dude thanks so much for the heads up. Meeting you was such a delight.
This was such a good show. My second time seeing them live. I miss last week