No! But that's a great idea!!!
Mine was basic but had some AFI touches.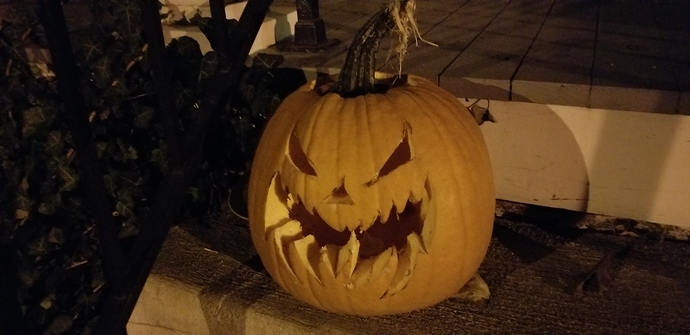 @XAnchorheartX your pumpkin design is so spot on! I love it.
@Acidpickle your expression is scarier than your pumpkin. Sweet carving!
Awesome @sayasha ! I'm actually planning for a Nephilim chest tattoo in the future.

Not a carving, but…
I was wearing my custom Burials jean jacket with a Burials shirt… then I borrowed a unicorn helmet for this photo.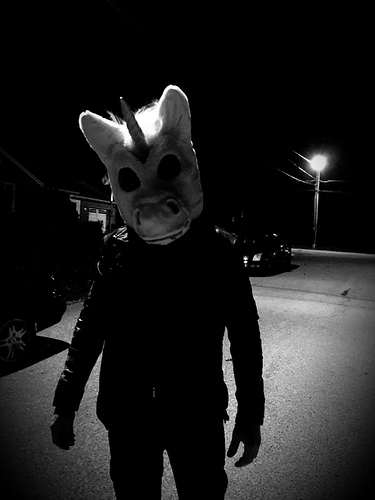 Thanks! Hope you had a fun All Hallows' eve!
A little late to this thread, but this is from Halloween a couple years ago… My girlfriend wanted to carve pumpkins, and there's only one pumpkin I wanted to carve: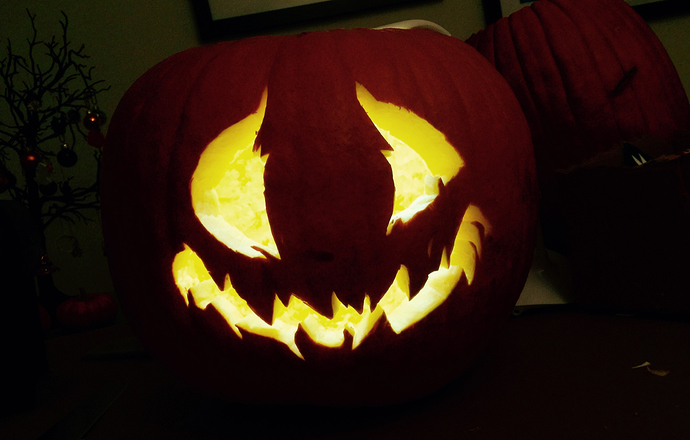 This one is great! Good job.
Thank you