UPDATE: So AFINewsHQ posted about this New Merch today. This merch has been available for about one week already, but they also gave some great DF information. All DF members should have received an email entitled, "Exclusive Merch Store Discount Code". NOTE: You may have to look in your "All Mail" or your "Spam" folder, but it should be there. Here is mine:
But, HURRY! The discount is only available through this Sunday!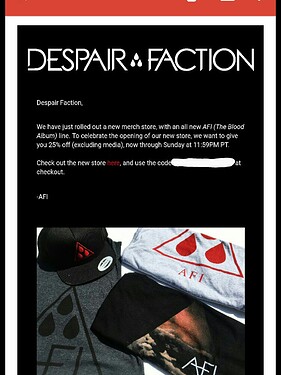 Thanks to this code and thanks to AFI for the additional 5% off from the previous July 4th discount (who everyone was able to use) that was 20% off. DF members are getting 25%. I just got $25 off my order!

---
Not long ago, the link AFIMerch.com was active and sent you to their store. Now, when going to AFireInside.net, the "STORE" link is working again, AND now there's new merch!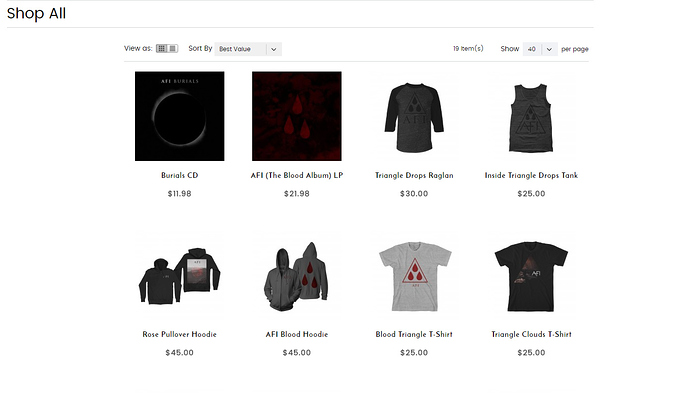 Click the link below!
The Burials Vinyl is also back in stock! (I need to spend about $121 to be happy…

lol)
@_tonibell @Percy @Vanished @Ophelia @ForumFoxCarolyn @BrandonsNotGrey @BillyAlexander