Hunter said in an interview that when AFI is done touring they're going to start writing immediately. And I don't know…I was always scared this was going to be their last album, lots of imagery about ending and such. It reaffirms this won't happen to hear Hunter say that!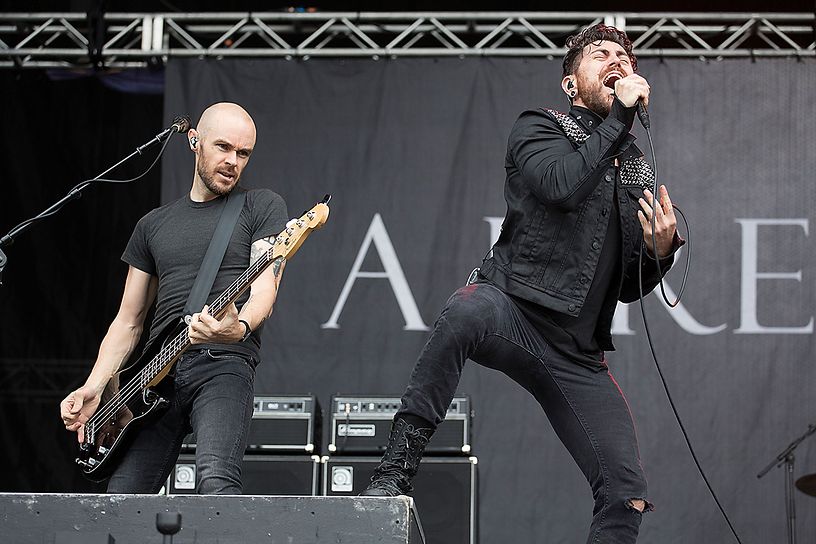 ADMIN EDIT BELOW:
Below is a summary of topics being touched on by Hunter in a recent interview with WestWord.
Hunter mentions a few interesting details regarding their recent tour acitivity from why they've changed it up and started playing rarer, older songs… and wthat their plans are after these last tour dates are done. Red Rocks… tomorrow night, your Set List might be even more exciting than the current ones. Read below!
Colorado was a show at Red Rocks," he says. "It was my first tour with AFI. We were on tour with the Offspring and L7, and they were playing a radio show there, and somehow we were lucky enough to get thrown onto the bill. It's a big full-circle for me. I think we're going to try to do something special with the set list. I'm not sure exactly what just yet, but we've been pulling a lot of older and rarer songs out of the bag for this tour, so I think that show will be no exception."
After the touring is done, Burgan says, the band will be sitting down to start on a new record. And when they finish it, they're likely to be slightly bored with the material they consider fresh right now. That's just how they are — real artists focusing on what they're doing in the moment. It's what makes their work so exciting. Keep reading here!
EDITED BY STORMS*
Credit: AFireInside.net/AFINewsHQ