First off, I went to this show and it was the best AFI show I had been to yet. Davey entered the crowd twice, the second time I was hoping was going to be a RAM's Head part II (see that video below) where Davey actually comes to the floor and finishes the song… it's amazing, it's shocking and everytime I watch the video (of RAM's Head) I want to thank the person you recorded it and I'm jealous at the same time.
Anyway, so the footage I recorded at Starland was very close to where this supposed incident took place. I actually thought nothing of it until @ForumFoxCarolyn mentioned to us about something she heard…
Several of my NE friends were there, I heard about that from MVP on Facebook. I didn't hear anything from my friend Kyle, but I know he was also pretty late.
From what I've heard it was actually a chick being inappropriate towards Davey. The grabbing/groping/disgusting person trying to ruin things for the rest of us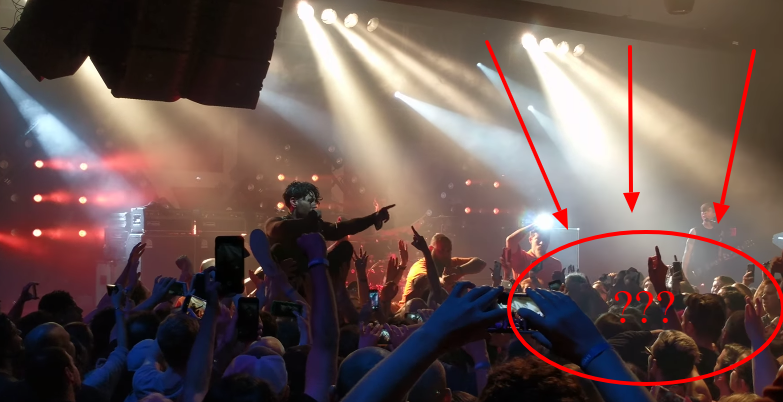 … it pains me to say that this sounds like the true story. In the video directly below, at 3:29 Davey says, "Lady with the glasses, get the fuck back!". In the version that I recorded, Davey saying this is very muffled, so it's hard to make out. Unfortunately, some idiot fan was ruining it for the rest of us. (and AFI especially, Davey)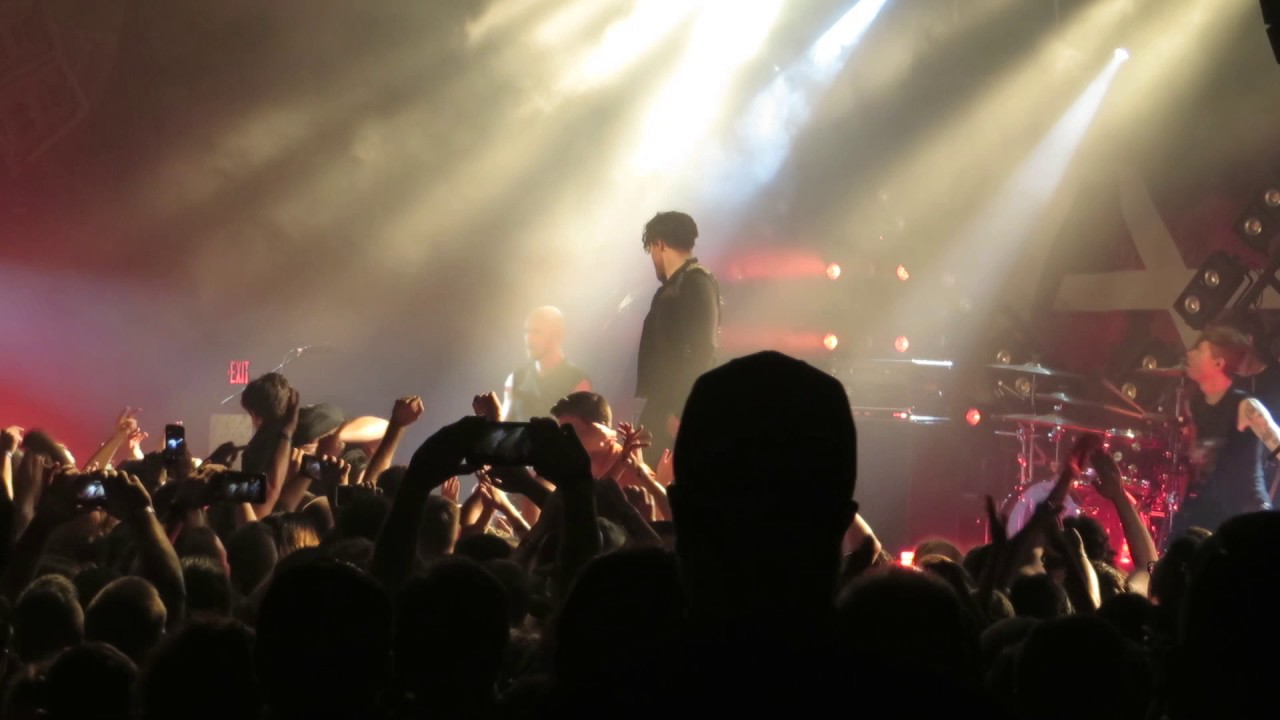 In addition to this, my wife suggested that perhaps this is why Davey left immediately after their set was done. We had thought maybe he left because Davey's Father was in attendance since it was Father's Day, but it could've also been because of this person. I hope not… I also hope this didn't put a bad taste in the band's mouth about their set at Starland that night, because it was amazing.
---
So, if anyone reading this has had thoughts about doing similar actions at AFI shows, please do not do it. Don't be an idiot and ruin it for the rest of us. Behave and act appropriately and respectfully towards the band… please. Thank you.
---
However, I would like to end this on a positive note. The video below is of the RAM's Head show from February 2017 (the night after we saw them at the 9:30 Club in DC). It's the coolest Totalimmortal live performance you could ever see.