This is either going to be the absolute best thing to ever happen, or an emo Fyre Festival. Apparently they're using stages that physically rotate to accommodate that many bands and cut out gaps between sets for stage set-up.
There are about three bands I'd be interested in at that festival. I'd rather just go to an AFI gig. Now this one…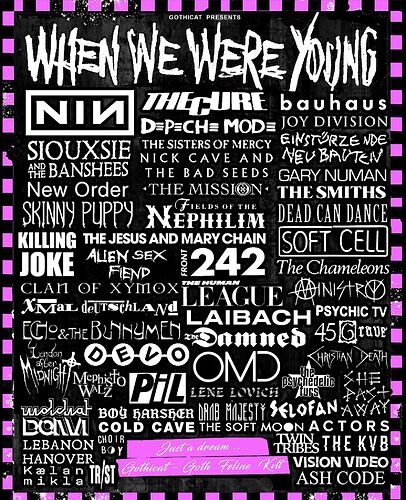 (image courtesy
Gothicat|Facebook
)

DAMN! I wish that were real!