I love "Fallen Like The Sky" and "Synesthesia". What about you guys?
There's an alternate version of Charles Atlas from the Ten Years Later comp that has this awesome bass line towards the end.
That and Lower It are two of my favorites.
Synesthesia is one of those songs where I believe they could have based an entire album around that sound. It's hard to believe it came out around STS. However, it does have an AOD sound to it, so perhaps it was an extra track from AOD.
Fallen Like the Sky is also great.
I'm also a sucker for Hunter's bass lines.
I wanna get the Black Sail EP to listen to "Who Knew" more often
I hear you. Good luck - just keep posted to ebay and THIS THREAD:

We usually post here when we see something another has been looking for. I haven't seen a Black Sails EP in sometime, so maybe one will pop up soon.
And the only AFI song that ends in a loop, too. That version was going to be included in ATASF, according to Geoff. The alternate edit of Fishbowl is pretty awesome too.
The alternate reality Very Proud of Ya (where all the tracks are Andy Ernst recordings instead of the ones that actually made the album) is the best album ever. Imagine how fucking good VPoY would be if it all sounded like Fly in the Ointment and the Heckle split and the comp versions of Charles Atlas and Fishbowl.
Their cover of Whatever I Do is also awesome in the same way as all that alternate VPoY stuff. I'd LOVE to see them pull this one out as a surprise at the next Troubadour show or something. Why not, right?
Was just thinking about how much I love Synesthesia a couple days ago. It sits pretty well between AoD and StS, just like the 336 songs, but I think I like it more than those. Really hope this one is still on the table as a possibility when they start playing shows again.
Those first couple years with Jade it was really like they could do no wrong. All the 1999-2000 outtakes and covers and comp tracks are great.
Too Late For Gods and Ether (the bizarro version of Girl's Not Grey) are probably my favorite DU/CL era b-sides.
All of the Crash Love b-sides are fantastic.
Plea for Peace Volume One also has Who Knew, if you're looking for a cheaper alternative.
This is the closest we've been to hear Synesthesia live.
It's also on the black sails vinyl if you don't want to spend a lot on the ep like I did
I love Who Knew and Synesthesia. I actually quite like Ether too, to me it sounds a little like an AOD song written during the DU sessions with DU era vocals, lyrics, and production. I kind of feel like DU in its entirety was originally meant to sound like Ether. I've never read anything about this for certain, but I believe it must have been an early cut. The structure is quite similar to a lot of songs they wrote around the time of AOD, and it especially is really similar to the structure of Reivers Music (and the transition between the second verse and second chorus in Reivers Music and the transition between the first chorus and second verse of Ether are almost identical). It's a fun song.
This band always had excellent B-sides. The B-sides are as good if not better than some of the stuff they put on the albums. I have a ton of favorites. I love Who Said You Could Touch Me?*. Story of my fucking life right there lol. I love Lower It, the bass line is totally sick. Now the World, Rabbits are Roadkill, The View From Here…I really enjoy their cover of Don't Change, I find it very soothing. And of course, A Winter's Tale. If I had a definite favorite, that'd probably be it. I can listen to it on a loop for like an hour, never gets boring.
*Edit - so I just searched for the earlier versions of Who Said You Could Touch Me? from Eddie Picnic's All Wet because I'd never heard it before and proceeded to die laughing. Now I know the real reason Geoff quit the band.
Agreed!!! Im glad I bought the double disc when it came out
Who Knew isn't on the vinyl version. Lower It is a bonus track, and Midnight Sun is hidden behind a locked groove, but Who Knew is only available on the Black Sails EP, Plea For Peace, and the Japanese CD release of BSitS.
Yes, I stand corrected… and Lower It is only on the vinyl, isn't it?
I thought it was only on the EP. A Winter's Tale was only on vinyl (I thought) of BSITS but Nitro rereleased on a AFI: Nitro Singles album
A Winter's Tale was originally on "The Days of the Phoenix EP", which is limited to 500, so it's quite rare. The song is also on another CD that I can't think of… perhaps @Acidpickle can help me out here.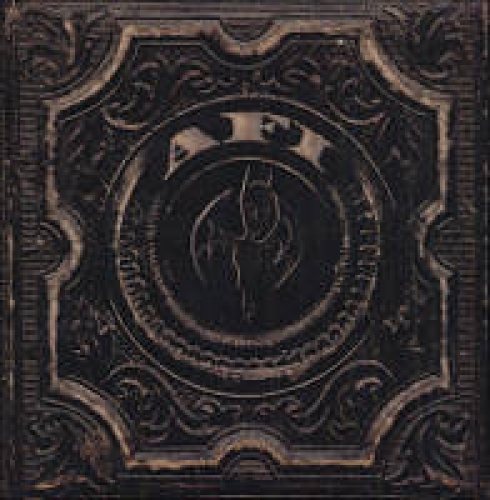 Its on this CD
YES! That's the one; the retrospective CD.