(If there's already a thread like this, please move my post there.

Thanks.)
I thought you lovely people might appreciate these (the poster is in storage right now and the patch and button are otherwise occupied).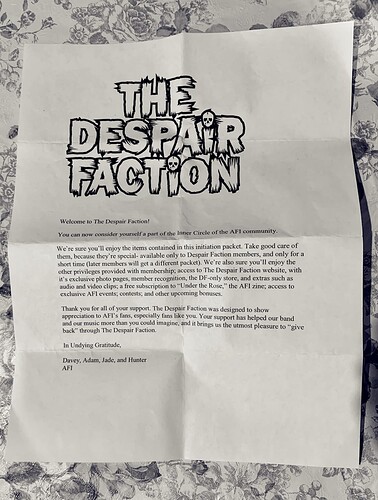 I have a lot of AFI related stuff I've let go of over the years, but never these, not DF things. There's a fair bit more, too!

Honestly, I have too many AFI things…
Does anyone else still have anything precious to them from way back that they want to share?

(EDIT: pictured ticket is from the last time I saw AFI live - it's longer ago than I like admitting, but my life has been a mess and it's been impossible to get to shows.)