Birth of the Despair Faction
Contest to "name" AFI's Official Fan Club ran mid-year 2001 (contest ended 08/07/01)
AFI's Official Fan Club was named on 12/21/01
AFI's Official Fan Club officially opened on 04/03/02
**Images below to reflect these date. Please enjoy & Welcome.
Before 2003 when AFI had signed to DreamWorks Records for what would be their biggest commercial success with "Sing the Sorrow", AFI had been on Nitro Records for many years and many records. From 1995 through 2000, all of their records would be released through Nitro Records…
(let me clarify here… by saying from 1995 - 2000, this means they would release "Answer That And Stay Fashionable" in 1995, "Very Proud of Ya" in 1996, "Shut Your Mouth And Open Your Eyes" in 1997 (and IMO the album where they went DARK), "Black Sails in the Sunset" in 1999 and finally "The Art of Drowning" in 2000.)
Adam, Davey, Jade and Hunter wanted a way to keep things grounded and remain intimate for their most dedicated fans despite how things would change with the new label (DreamWorks).
Thus, the Despair Faction was born in 2002. It was officially named on (more details below) on 12/21/01 and officially opened on 04/03/2002. It opened on a Wednesday and the over-whelming response from fans joining the fan club actually crashed their online servers! (they thanked us for this )
This thread will be meant to serve as an archive for all of the Despair Faction bundles that have been released over the years. If you don't see a bundle here that you have a photo for, please share!
How the Despair Faction was named:
INCORRECT regarding HOW it was named/ Taken from Wikipedia: The official AFI fan club, the Despair Faction, gets its name from the song "The Despair Factor." It contains perks such as exclusive merchandise, a free digital magazine, and a message board community.*
CORRECT regarding HOW it was named: The Despair Faction was named via fan voting. The fan club was created in the Spring of 2002 and the official AFI site took fan submissions on names. One lucky winner, Kyle Fielding, won with the name, "The Despair Faction". For winning the vote, Kyle would then receive a SIGNED Days of the Phoenix EP (limited to 500, exclusive to the UK).*
Image as proof:
Contest to "name" AFI's Official Fan Club ran mid-year 2001 (contest ended 08/07/01)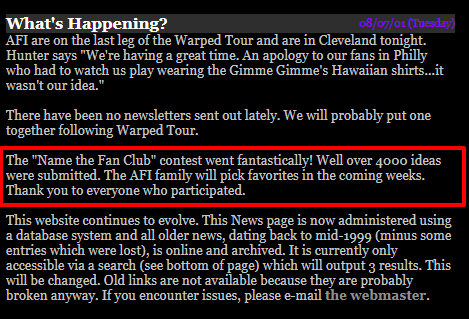 AFI's Official Fan Club was named on 12/21/01
AFI's Official Fan Club officially opened on 04/03/02
---
- the beginning.
The Despair Faction intro page would have these first two pages from 2002 - 2008

The Exclusive DF Store, a glimpse into the past…
AFireInside.net during the Sing the Sorrow days
In 2008, the Despair Faction website changed to vBulletin to feature the forums and also had a different sign-up process starting with an age gate. Members had to be at least 13 years old to join.
The Message Board over the years (2009 era)…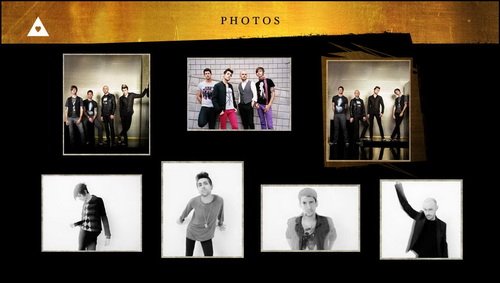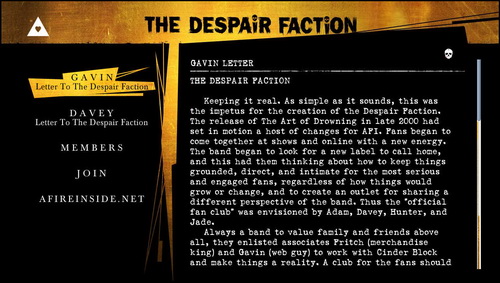 DF site during the Burials era

---
- Under the Rose "Despair Faction" exclusive magazine, issues 1 and 2. Only two were ever made. The 2nd issue was released with the 2nd or 3rd DF Membership Package, but it was shipped separately.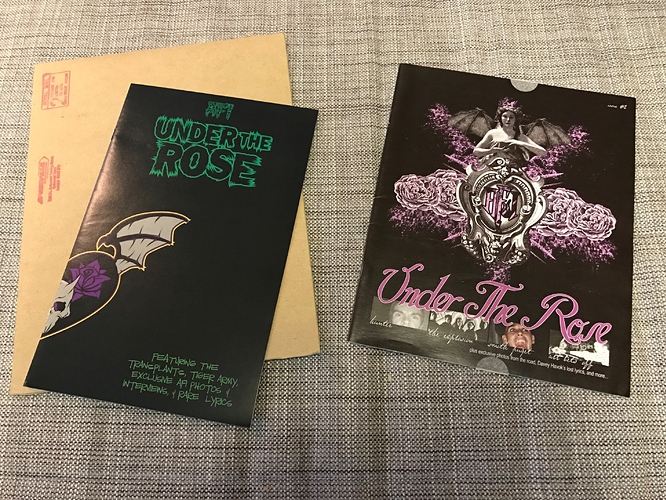 ---
1 - The first Despair Faction package pictured below. (2002 - 2003, yes, the first package was only available for 1 year!)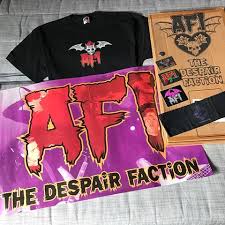 (this image shows the custom box it was shipped in!)
The first package included:
t-shirt
poster
membership card
patch
sticker
armband
(came in custom Despair Faction box)
NOTE: The same membership card was issued until 2013 for Burials.
---
Despair Faction shirt that was sold via DF exclusive merch store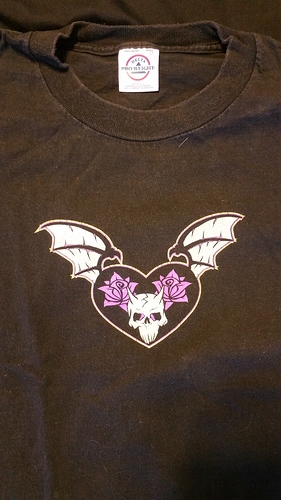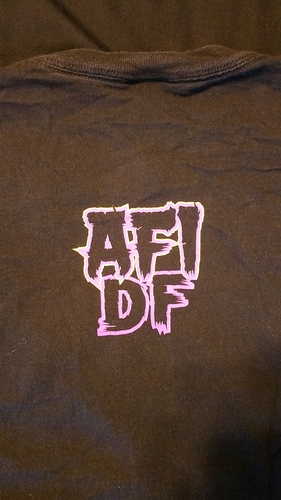 Despair Faction Hoodie that was purcahsed via the DF exclusive merch store

2nd Despair Faction package called "Generation Two" (2003 - April 2006)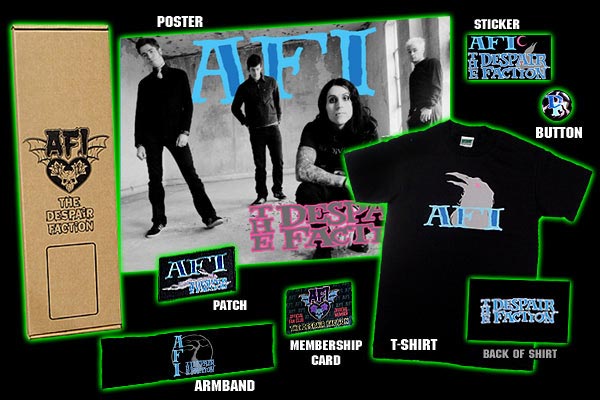 (Below) DF Package from 2005…? This package was almost the exact same as package # 2, but had a different poster and patch included.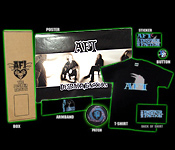 Front & back of shirt: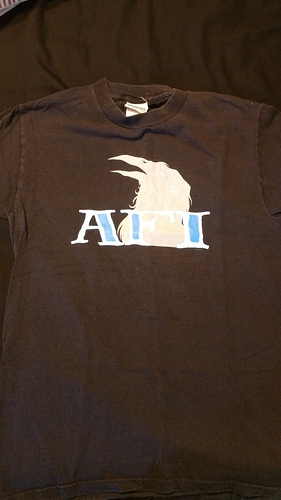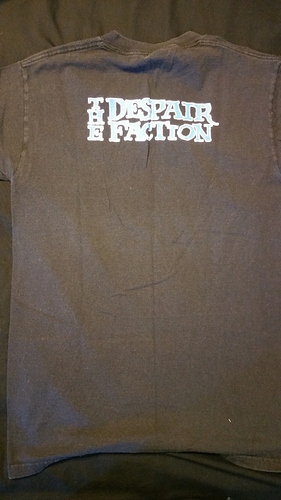 Button from package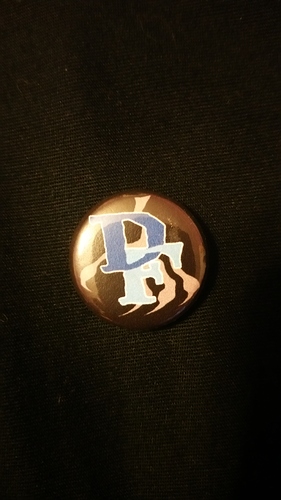 Armband that came with package

The second package included:
t-shirt
poster
pin
patch
armband
sticker
(came in custom Despair Faction box)
(in need of more photos)
---
3rd Package: Raven Despair Faction Bundle designed by Heather Gabel (See here) (June 2006 - early 2008)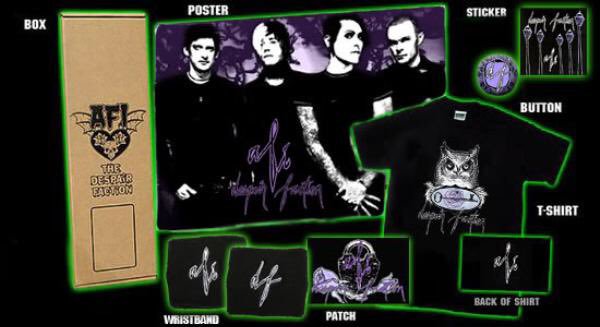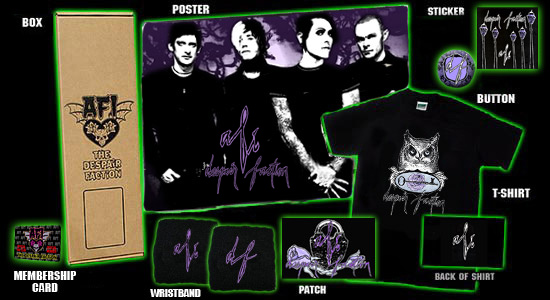 ---
4th Despair Faction package: Burials Despair Faction Membership Package (late 2013 / early 2014 - mid 2016)
The DF box the Burials bundle was shipped in (pictured below)

Artist who created the shirt and other Burials and Blood merch: Alyssa Tobias
The image above shows price points for new "premium" members or existing members able to purchase their package for $20 less at $45.
Close-ups: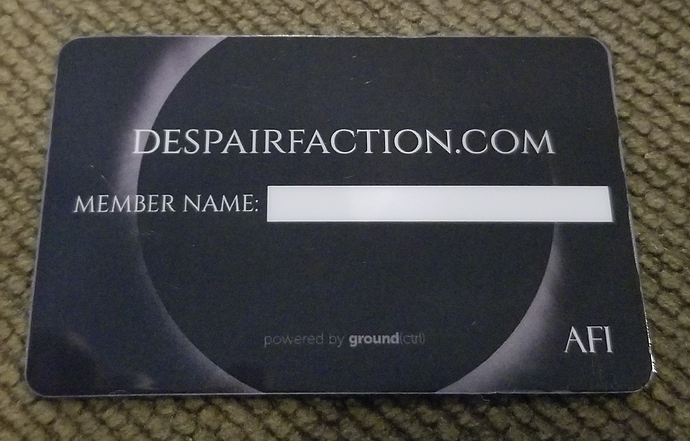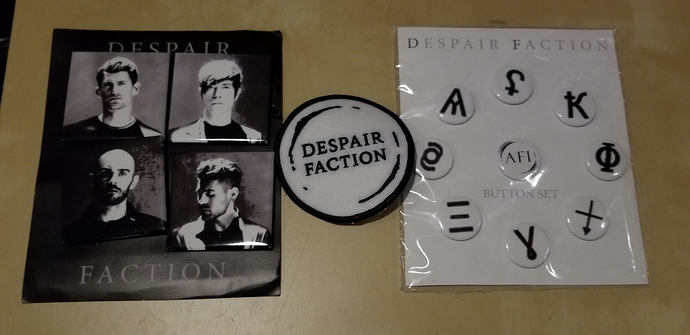 ---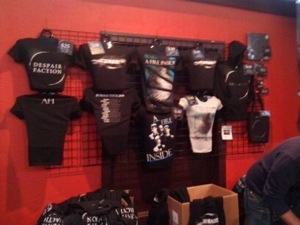 In the image above; a Despair Faction shirt, Tour Edition on the far left
Despair Faction shirt from the Blood Tour 2017. In order to purchase this at the show, DF credentials (my DF card) had to be shown to merchant. This shirt was also $5 less than all other shirts i.e. DF discount. This shirt was $25 while all other shirts were $30. This shirt was available before the DF reopened online in late October 2017.
---
5th Despair Faction package from late 2017. This package would receive a lot of mixed feelings from the DF. It was vastly different from previous packages, and not in a good way. In my own experience would see people selling their flags and hats, because they mainly just wanted the shirt.

This package would also be available for the least amount of time with pre-orders closing early November.


The DF reopens in late October 2017, through November 5th, 2017.
Despair Faction reopens on 08.22.18 through 08.27.18 offering what would be the 6th DF package designed by Linas Garsys
On Monday, the day DF registration was set to close, AFI extended signups through the coming Friday (08.31.18). See below.
On Tuesday, BOTH DF PACKAGES HAVE SOLD OUT!!!
08.30.18 DF Bundle Update: The bundle WITHOUT CARD becomes available again in limited quantities in S, L and XL only. Preorder window also delayed until 9/21/18. See below:
08.31.18 DF Registration Officially Closed again until next opening***
Received 6th Despair Faction package (pictured below)

Despair Faction enrollment reopens on 08.12.2019
DF Bundle # 7
On Monday, 8.19.19 membership enrollment extends till Friday 8.23.19
(work in progress)
Thanks to the following contributors to this post: @Ksf145 @dnlkdwll @Nick210 @PaperBirds